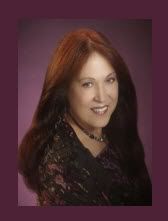 Sharyn Abbott
is a charismatic business women who captivates her audience with genuine and sincere warmth. She continues, time and time again, to receive high accolades from her audiences as one of the most dynamic and compelling speakers of our time.
She has experienced a lifetime of entrepreneurial success, and her credentials include an extensive business consulting background. She is also a prolific writer, with a long list of popular books like
Create Your Own Reality - The Ancient Wisdom
, which is dedicated to help people live their life on purpose,
Mixing it Up
, her book that is designed to lead entrepreneurs towards success,
J.O.B.S. Just Over Broke Syndrome
for anyone who has ever thought about starting their own business,
Making a List and Checking it Twice
an inspirational guide to help singles choose a great mate and
Be Your Own Boss Guide
which is an in-depth look into finding the right business for the right personality and her first children's book,
The Adventures of Master Pineapple.
She has appeared on the Oprah Winfrey Show where she was featured for her innovative concepts on positive communication techniques. She has been a guest on several local television shows throughout the Bay Area, as well as being a featured guest a syndicated radio show.
On Thursday, July 22, 2010 at 12:00 pm EST, Sharyn will join the
Three Wise Girls on Blog Talk Radio
. She will be discussing several key points including the break-through study of Physiognomy, facial recognition techniques to help build trusted communications rapidly. She will be sharing social media techniques to build one's client base, how to get your blog in the to 1% of all websites in the world, and talk about the 7 techniques to thrive in any economy.
Callers are welcome to call in and ask Sharyn questions at 1-347-994-3835. Listeners are also invited to the chatroom and to bring a link to a website containing a picture. She will be demonstrating how Physiognomy works.
This will be a power-packed hour with an amazing woman with an astounding background and body of work. The link to the website is
www.blogtalkradio.com/threewisegirls
. Space is limited. Once again, the Three Wise Girls promise their audience a great show.